WELCOME TO I-AMAZE
I-AMAZE comes with custom plugin "TemplatesNext ToolKit" to help you generate the services, portfolios,
testimonial as masonry and carousel, and many other elements in few clicks. To start Setting up i-excel, go to admin panel > "Appearance" > "Customize".
Recent Projects
Nunc tristique rutrum euismod. Quisque vestibulum, velit eget tincidunt egestas, dui est varius elit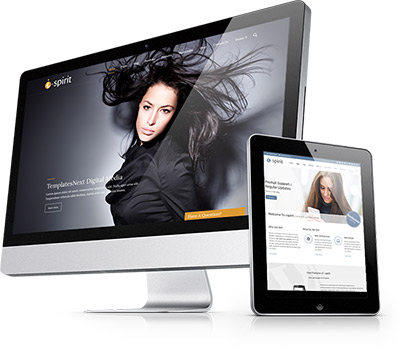 i-spirit, Crafted With Love And Passion
i-spirit is a flexible and powerful multipurpose WordPress theme packed full of custom widgets and easy to use content elements that give you control over your page. i-spirit is also fully responsive, meaning that the design will adapt to mobile phones and tablets for a more intuitive browsing experience. If you are looking for an all-in-one solution for your new business, then i-spirit is the theme for you.
Features Include
Responsive And Retina Ready.
CSS3 animations.
Revolution Slider.
Redux Framework.
Google Fonts.
And much more…
Know More..
Recent Posts
Human Life School Governing Committee के member Shri Navin Gupta ji आपको जन्मदिन की बहुत  बहुत शुभकामनाएं. आपने अपने जन्मदिन २५ दिसंबर पर Human Life Foundation, Jaipur के जगतपुरा सेंटर में
Read More...
१० दिसंबर २०१८. आज ह्यूमन लाइफ फाउंडेशन के निःशुल्क स्लम स्कूल की महल रोड स्थित- जगतपुरा शाखा में श्री सुनील गुप्ता के सुपुत्र वंश का जन्मदिन बड़े ही उत्साह एवं आनंद से
Read More...
सम्माननीय सहयोगीवृन्द जन, आज समाजसेवा के क्षेत्र में ह्यूमन लाइफ फाउंडेशन के द्वारा जितने भी सेवाकार्य किये जा रहे है वे सब आपके सहयोग से ही  संभव हए हैं , आपके सहयोग
Read More...
We distributed special diet midday meal to children of our school. Special diet make children motivated to pursue free education in our children. We cordially invite supporters to distribute Midday Food for
Read More...
बेघर एवं घुमंतू बच्चों के साथ मनायी दीपावली ०३ नवम्वर , जयपुर .  दीपाली का त्यौहार हर कोई ख़ुशी और हर्षोल्लास से मनाता चाहता है किन्तु बहुत कम लोग होते हैं
Read More...
Human Life Foundation के स्लम स्कूल नं 1 में पढने वाली झुग्गी बस्तियों कन्याओं का वंदन किया गया . कार्यक्रम का उद्देश्य यही था की समाज में कन्या भ्रूणहत्याओं के विरुद्ध समाज
Read More...
Human Life Foundation is contributing enormously to the society. Pt. Hemraj Chaturvedi is putting tremendous efforts to reform the society in several ways. The Organization is working on an auspicious mission to provide basic education to the poor children living in slum area of the city. Another great mission they are working upon is Deaddiction. I highly appreciate the organization's mission, their efforts and dedication.
Ajay Bhati
Marketing Officer ,
India Clothing
Human Life Foundation is an organization working for Human Service in true respects and the right direction. Children are the future of the country and this organization is shaping the country's future by educating the poor children. I consider myself to be a lucky man to have association with this trust.
Dr Amit Neogi
Professor ,
LNMIIT, Jaipur
Hey ....... Human Life Foundation is much more than an ordinary organization.It offers the better way of living for poor, orphan and vulnerable children of slums of Jaipur by providing them the free education moreover..... the organization is working seriously upon the de-addiction of in society.
Prescilla Le
House wife,
Jaipur
Download i-excel child theme from here
here